e-Kitap Projesi'nin bu kısımda, "Anthologies" kategorisindeki binlerce e-kitaba anında ulaşabileceksiniz..
İstediğiniz türde ve kategoride kitap araması yapmak için sayfamızın alt kategorilerinde veya kolayca bir eseri araştırmak için arama çubuğumuzda arama yapabilirsiniz..

İyi okumalar..
Please, Click on the Category links to see other alike books.. Or to see the Book in large image, click the title.. For other books of the Author, click the author name..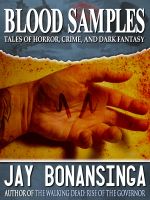 Blood Samples: Tales of Horror, Crime, and Dark Fantasy by Jay Bonansinga
Price: $3.99 USD. 102230 words. Language: English. Published by Crossroad Press on January 8, 2013. Fiction » Anthologies » Short stories – single author.
From Jay Bonansinga, author of The Walking Dead: The Road to Woodbury and The Walking Dead: Rise of the Governor, comes a collection of short stories and novellas that span a number of genres. Included in this collection of tales of horror, dark fantasy, crime/noir, and dark erotica.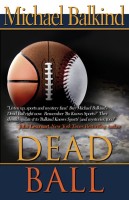 Covers Off
Deactivate Adult Filter